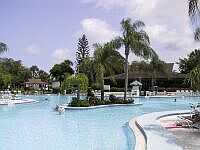 Winterpark Pool
and is excellent equiped regarding dishes and fitting out the kitchen
. Condo is located in Antarctic Circle. A special attraction are the two queen size beds in the master bedroom. The unit is very clean and in very good shape. It got new furniture in 2008.
Please send us an

, if you have any questions. You will already find many answers on our site
!
Please click HERE, for testimonials.